Your Weekly Tarot Reading for November 19–25, 2023: Honor Your Progress.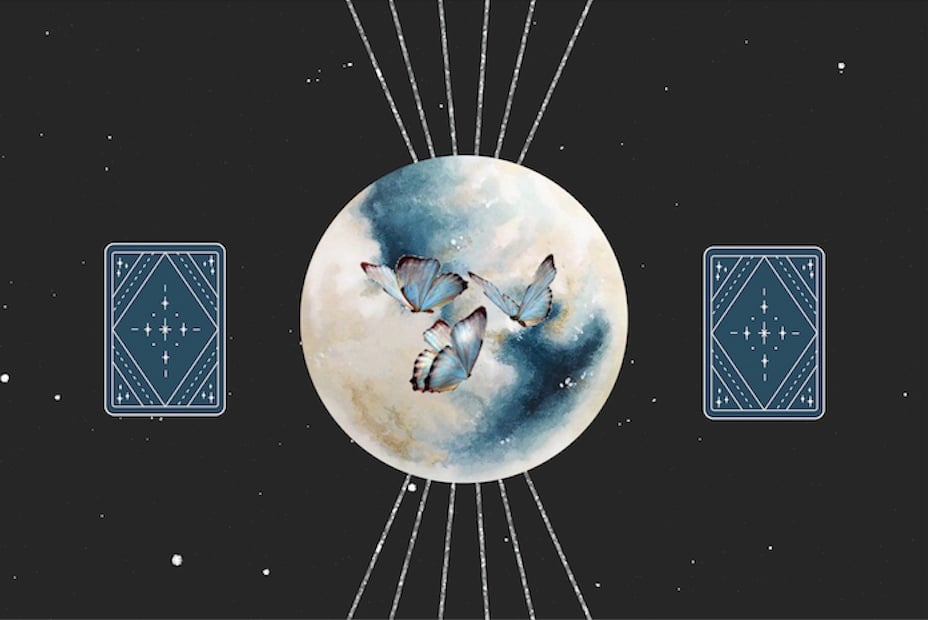 Gratitude is in the air, and this week's intuitively pulled Tarot cards provide a helpful reminder to honor your progress, celebrate your achievements, and notice the abundance you have created for yourself. When you remain focused on everything that is going well, everything you already have, it's far easier to ease up on yourself and actually enjoy the present moment. Acknowledge everything you are grateful for and celebrate the dedication and effort, as well as the supportive people that got you to this point.
Read on for this week's Tarotscopes filled with support and cosmic guidance into embracing everything you must be grateful for on your path to success.
Aries: Ten of Pentacles
Good news is coming, Aries. You have built quite a strong foundation for yourself through your efforts in your professional life. Because of all of the achievements you have accrued, there will be more success heading your way! Expect the good word to arrive imminently.
MORE TAROT: How to read and use Tarot.
Taurus: Three of Pentacles Reversed
Develop your skill, Taurus. You're really on a roll right now, as everything has been clicking into place professionally to highlight your talents in new ways. How do you make this moment even better? By seeking out opportunities that allow you to refine and enhance those skills! Don't hesitate to sign up for a class you've always wanted to try.
Gemini: The Hermit Reversed
Learn from your past, Gemini. Choices must be made, and you could potentially go down the same route the same way again, but what would be the point? You already know how that story ends. A far better idea would be to take the lessons you gained from your old mistakes and do something different.
Cancer: The Moon
Follow your intuition, Cancer. The realm of your inner wisdom is a comfortable place for you to reside, so you should have little to no issue figuring out what's what when it comes to situations that feel somewhat off right now. Trust your gut on this one and plan accordingly.
MORE TAROT: Learn about each Tarot card's meaning.
Leo: Queen of Cups
How do you feel, Leo? If you have found yourself feeling stuck and struggling to resolve a longstanding conflict, this week provides a lovely opportunity to take a step back and assess how you really feel about it. A solution will be found by taking a nurturing approach towards all parties involved (including yourself!).
Virgo: Ace of Cups
Open your heart, Virgo. Vulnerability is key this week as opportunities arise to take relationships to the next level. If you don't express to others how you truly feel, how will they ever know? Let love be your guiding light, and you can't go the wrong way. Your possibilities will be endless.
Libra: Wheel of Fortune
Take the initiative, Libra. Change isn't easy, but you know exactly what to do. The signs have been reflected to you everywhere, so let's put any lingering fears aside and stop procrastinating. Nothing can stay the same, and everything must move forward. Go with it now because putting in the effort and dedication will be rewarded.
MORE TAROT: What should you expect at work?
Scorpio: The Hanged Man Reversed
Think it through, Scorpio. You have a lot of irons in the fire this week, but try not to succumb to the supposed pressure of an unrealistic schedule. Now is not the time for any reckless decision-making, so press pause and consider your next moves carefully from another perspective.
Sagittarius: The Magician Reversed
Accept the assistance, Sagittarius. Changes to your current circumstances leave you feeling rather out of your element right now. There is no need to panic over your lack of knowledge and skills here! Don't let your pride get the best of you because all you have to do is ask for some extra help.
Capricorn: Five of Wands
Don't avoid it, Capricorn. Even though it may be somewhat uncomfortable, conflict is a necessary part of life. Allowing something to fester unsaid will only make this situation worse. It's time to address the issues before they grow into something far grander than necessary.
MORE: Sign up for our newsletters for daily in-depth astrological content!
Aquarius: Six of Swords
This is only temporary, Aquarius. Challenges may feel plentiful, but don't let these obstacles drag you down. Positive changes require times of transition, and your story is still unfolding. This is merely a momentary reminder of your inherent strength on the path of your personal growth.
Pisces: The World
Recognize your accomplishments, Pisces. As a result of your hard work, new opportunities are arising that allow you to ascend to the next level. This is incredibly exciting, but before you zoom ahead, be sure to honor the path that got you here by savoring your achievements thus far.
Store
Recommended Reports For You
Most Popular on
Astrology.com