Weekly Horoscope for November 19: Power Forth to New Horizons!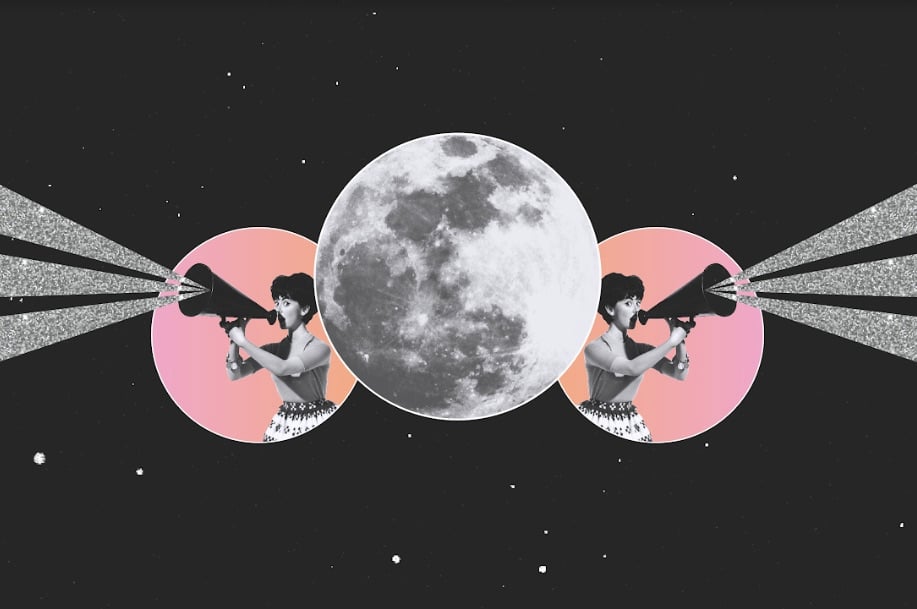 An extremely busy and fast-paced week lies ahead. Mars, the planet of drive, action, and energy, will be quite active in the heavens. While he will be encouraging us to be ambitious, fearsome, and courageous, especially at the beginning of the week, this energy will inevitably cause us to clash against others as power struggles, obstacles, and challenges are sure to arrive in the second half of the week in direct response. Mighty Mars will leave behind the passionate depths of Scorpio to become ignited in Sagittarius on November 24. But this will also see the red planet go toe-to-toe with icy Saturn. The clash of fire and ice will be quite prominent this week, so it would be best to keep your wits and patience close.
MANTRA
I will not choose ruthless actions to get what I desire. I will seek peaceful resolutions to conflicts.
ZODIAC SIGN RATINGS
When it comes to three zodiac signs that need to be especially cautious and roll with the cosmic punches this week, that's Virgo, Sagittarius, and Pisces. Luckily, this trio is infused with Mutable energy, so they should be able to navigate the hiccups and challenges that inevitably crop up. Virgos and Pisces will certainly feel pressure around relationships. However, Virgos could feel more frustration around domestic matters and tension. Sagittarians will be juggling family and career back-to-back, which could make them feel like they're handling too much. Pisceans will definitely clash with authority figures and could find that they're not measuring up in professional matters, too.
YOUR WEEKLY HOROSCOPE
ARIES
Embrace your inner child and open up your innate curiosity about the world, Aries. As mighty Mars, the planet of energy and your planetary ruler, jolts through the heights of your solar ninth house of expansion, you're like a helicopter scaling the clouds. This is an ideal period to explore people, places, ideas, and ventures. You're always courageous and confident, so lean into these traits, and you'll be happier than ever. Live in the moment!
TAURUS
This year has brought some rocky waves to your finances, and you could be facing them again, Taurus. Mighty Mars is burning through wads of cash in your solar eighth house of investments and assets. You may now be spending large chunks of money on big tickets or purchases. However, if you need to apply for a loan, venture capital, credit card line, or even a mortgage, you're extremely in luck, though. Meet with an advisor if you can now.
GEMINI
Partnership is once again a key talking point for you now, Gemini. As mighty Mars, the planet of energy and activity, turns a corner and ventures into your solar seventh house of union, you're able to make major progress with someone at your side. Whether it's in business, collaboration, or love, you can each bring the necessary insight and focus to knock out all of your goals as a team. You're in it to win it!
CANCER
Grip the reigns of your chariot now so it doesn't spiral off the tracks, Cancer. You're moving like a speeding bullet trying to tackle it all! As mighty Mars, the planet of action, pioneers through your solar sixth house of productivity, you're firing on all cylinders to get things done. This could see you especially busy on projects for your employer, taking on more responsibility and juggling many responsibilities. Be sure to do your best not to burn yourself out, or you'll inevitably regret it.
LEO
Let the stars lead the way to exhilarating fun and games for you now, Leo. With mighty Mars, the planet of sex and desire, charging through your solar fifth house of pleasure, dating, and true love, you're ready to live in pure alignment with your desires. This is one of the most significant periods for singles to find someone new. If you are already in a relationship, use this energy to reignite the scintillating spark before the two of you. It could be the breath of fresh air you're craving.
VIRGO
Domestic matters are on the top of your mind now, Virgo. As mighty Mars, the planet of action, cranks forth within your solar fourth house of home and family, you may be very busy moving, renovating, or relocating. Your sensitivity and emotions could also be a bit fired up as you're reflecting on the past and situations that forged you into who you are. This could make you a bit touchy or needy. This would also be a great time to rally your family to a cause if you need their support.
LIBRA
Get ready for your mind to be erupting with genius ideas to impact your path forward, Libra. As mighty Mars, the planet of action and energy, races through your solar third house of communication, you are likely hard at work on a significant writing, speaking, advertising, or social media project. You may also be handling very important intellectual endeavors near this time, whether in the form of learning or teaching. A contract could even be on the table. If so, it may have a long-term influence on your lifestyle.
SCORPIO
Your eyes are filled with gold now, Scorpio. You've got your eyes on the prize! As mighty Mars, your planetary co-ruler, parades through your solar second house of finances, you're likely spending money and making money like it's the only way you know how to thrive. You may be focusing on big-ticket items or paying significant receipts. On a positive note, this enthusiasm may propel you to switch jobs, make more income, or prove to your boss that you're ready for a raise.
SAGITTARIUS
As the clouds part, you'll suddenly feel a celestial power run through you, Sagittarius. As mighty Mars, the planet of passion, drive, energy, and sex, roars through your zodiac sign — your solar first house of identity — you're ready to steamroll over everyone. This is a crucial period to get the ball rolling on any significant personal or professional endeavors you want to tackle in the coming two years.
CAPRICORN
You could feel quite stir-crazy and disconnected from others now, Capricorn. Mighty Mars, the planet of energy, action, and drive, is whispering riddles within your solar twelfth house. You may be especially busy handling all the details of a major endeavor or project behind the scenes. You may need this time for development, brainstorming, and getting all your ducks in a row. However, if a matter from your past pops up for closure, handle it quickly.
AQUARIUS
The universe is embracing you with a surplus of love and support now, Aquarius. As mighty Mars, the planet of energy and activity, charges through your solar eleventh house of friendships and acquaintances, all eyes are on you—and everyone wants a piece of you! You're ready to be the perfect organizer for friends, communities, and gatherings. If you'd like to spice it up, meet new people, and network, this is an auspicious period to do so. Online dating will also sizzle.
PISCES
Grab your list of long-term goals and prepare to get moving towards them, Pisces. The clouds are parting for you to make major momentum at this time. As mighty Mars, the planet of action and energy, powers up your solar tenth house of achievement, you're on a mission toward triumph. You could now be up for a promotion, favorable press, or another significant milestone. Don't just let it come to you, though. Aim for it and tackle your goals with a calculated strategy.
Store
Recommended Reports For You
Most Popular on
Astrology.com